Through the checkout line at the grocery store yesterday I noticed at least five magazines more expertly fashionable than myself, declaring to me what essential must have items for summer I MUST purchase NOW!
I'm intrigued, what could I, a single mother of two living just above poverty level possibly need this summer? What items are so amazing that beauty magazines are "lusting" and "craving" them? What am I "lusting" and "craving"...such strong words to be applied to flirty dresses, trendy nail polish shades, clutches, and espadrilles.
I gave some not so deep but very amusing thought to this on a 4 hour run today and came up with my own must have list for summer. To broaden my research pool I asked my kids over dinner tonight if some of the fashion-sets proposed items were things they would need this summer, and if not, what was on the peanut galleries summer essential list? So let's compare shall we?
First up from the fashionistas: a
white bustier crop top
that looks casual-chic when paired with blah, blah, blah, done reading that caption. I cannot express how much I do not need this top. I really wanted a similar one in 1990 that my mom put the kibosh on, if I'm going out in a scanty top you can bet it's a sports bra for a run between the hours of 7 pm -7 am outside of the harmful UV daylight hours.
My most favorite top this summer is the
Pearl Izumi
Women's Fly In-R-Cool top in white, I have two of these already and wear them all the time. The past two summers this top has made running mid-day bearable. The fabric cools you as you funk it up with your sweat, plus check out the skin coverage. When running for 4 hours in temps around 110 this is pretty much the only top that acts as your personal misting system. And it's a bargain for me as I already have this item! WIN, don't need to buy it!
Next up from the fashion set, a
multi-tasking product
to keep in your handbag, for the gal who needs touch ups on the go! Apparently just showing up with whatever state your face is already in won't do! This product will freshen up your lips and cheeks, I am not convinced that mine are dingy so I will pass. However I did get a new Dr Pepper flavored Lip Smacker the other day, which is a truly multi-tasking product, because when my son asks to use my chap stick he will not end up walking around with a glossy berry-stained pout.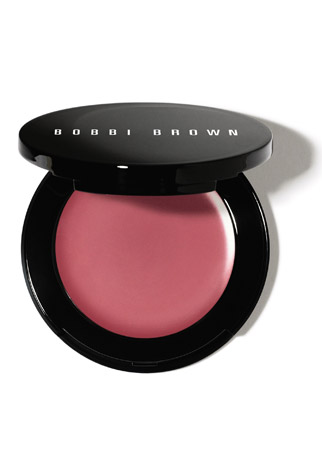 I'm sure it's a no brainier here that my summer and year round face essential is sunblock. I prefer the mineral based kind with zinc as it will sit on your skin instead of being absorbed and metabolized (yuk), however any sunscreen is better than no sunscreen. Duh, moving on.
So this is serious ladies, apparently we need
pants in a pop of color
like orange. We can go from day to night with them. So how the hell did we EVER manage to go from day to night before! This is a game changer, now when I am done with working, studying, running, playing with my kids, and general cooking and cleaning nonsense that each day consists of for me, I can go to NIGHT in these pants, genius, orange pajamas! Oh wait am I supposed to go-out Out in them? What's this going out business?
My answer to this essential is I already have plenty of pants that work just fine, jeans, tights, running shorts, regular shorts, etc... Another WIN, no need to buy what I already have. However regarding my lower half I would like to have less of a tan that covers only the areas that my socks and shorts don't. It certainly won't stop me from being in a swimsuit but I am acutely aware that my legs are way-dark-tan and my arse and feet are reflective white.
The third recommended summer must have items are
wedges
to add pop and "pizzazz" to your white sundress. I'm just happy keeping the pizza off my white sundress and can't believe I actually just read pizzazz to describe these shoes, that's a very Golden Girls word to me, fun to say though. I think I'd like to say it more often, in fact that word will be the first thing I teach my kids tomorrow morning. How great would it be if all the parents taught the kids that word tomorrow and it became the next trendy word, we had "awesome" and "rad" in the 90's, "extreme" in the 00's, and I'd be thrilled to never hear anything described as "epic" ever again, however something with "pizzazz" would peak my interest.
This summer essential was handled by the peanut gallery, their mutual response was to the effect of "those are stupid, we need flip-flops". I couldn't agree more, and another round WON by me because we already have flip-flops and sandals aplenty. I guess I'll need to replace my trail shoes soon but I'm not craving or lusting after them. At then end of the day they are just shoes that you take off and take your nekked feet to bed-equal to all the other nekked footed people of the Earth.
The glamorous magazine says I need
bling
to slip on my arm to best accent my dress because it's always fun. Meh, not my style or my kind of fun. Fun? Do you honestly look at this shiny piece of manufactured yellow held together by crappy elastic and think, wow, I would have so much fun with that. Balloons or bubbles maybe, and wine, definitely wine and a bike, but not a bracelet.
Our family summer essential to slip on our wrists is Road ID, endearingly known to the kids as "safety bracelets." We wear them on all our adventures. WIN again, already have them, no purchase necessary.
This next fashion forward item I can kinda-sorta get on board with, but not. Designer
friendship bracelets
. I like the inspiration behind them but think buying them totally misses the point. I remember making these for my friends in 3rd grade, each one had my love and what felt at the time like blood, sweat, and tears poured into it. And a CLASP on this, H E double hockey sticks NO! The true friendship bracelet is meant to be tied on by your friend and stay on your wrist until it no sign of its original color remains, is growing fuzz, and hopefully falls off your wrist naturally before it can infect you.
My summer must have rebuttal to this is a craft hour with my 8 year old daughter so I can hand down the ancient time honored generational skill of friendship bracelet weaving. I already have large box of every color string and safety pins so WIN, no purchase required. I rule. Plus the rainbow loom plastic rubber band thing is soooo ages 5-7.
Just about every list I saw stated that I need a tribal cross-body purse this summer. Sheesh, of course a token "it" bag has to make the list. At least the one this column featured is affordable from
Target
, a super glorious store. Still I shall walk past it the next time I am at Target, like Sinead O'Conner stated, I do not want what I haven't got, or at least try very hard not to. But this purse doesn't apply, it's a challenge for me to walk past really cool Lego sets for the kids and good-looking running clothes.
Honestly I am in the market for a new hydration pack. I have one that works OK but the adjustable parts loosen easily as it is old and chemically altered from years of sweat, thus I am always shifting it around during my run. I also have the line to the bite-valve rigged with a rubber band to avoid floppy-straw, the VPL (visible panty line) of trail running. I'm looking at the 2L Nathan VaporWrap. Behold the fanciness below. I may splurge on this, however I am not craving or lusting this. That would be weird.
Top 5 summer essentials from the peanut gallery (see if you can pick up on the theme):
-Swim suits
-Flip flops
-Pool Toys
-Swim goggles
-Like 12,000 popsicles
My Top 5 summer essentials, and lucky me that I already have most of these items, hopefully they are still en-vouge enough to get me through the season:
-Sun hats, shade is always cool
-My awesome cruiser that was my mom's bike when she was a teen
-At least one race entry for a scenic trail
-Beach vacation with kiddos
-A continuously clean home, it makes a huge difference to me when things are tidy
So now I must say what I am craving and lusting after, it's simple. A house to raise my kids in. I am sick of being in an apartment where we can't be loud or jump, I feel trapped with the lack of windows, however cramped is one thing we don't feel. This temporary home is small and my little tribe is close so we don't mind always being together in the same room, it would be lonely for me otherwise. So soon enough, I'll have a career where I can provide for me and mine.
Meanwhile I will continue to mock the superfluous vanity and wasteful economics of this world. Hopefully I can teach my children that stuff is just stuff, no matter how fancy or expensive. And yes some stuff is highly sentimental, but that is not stuff we crave, that is stuff that finds us. Like my great grandmothers silver spoons that were pioneered across the plains, or the first drawing my daughter drew of her and I holding hands that is framed on my nightstand.

And to all the magazines out there, please note that "adding a pop of color" to my look most certainly does not constitute "daring". On the flip side every mom I know has had a poop of color added to her look at some point, and none of us get hazard pay for this "daring" undertaking.